TECSUP designs and manufactures custom lithium batteries at their French facility, where their performance is meticulously controlled and tailored to meet each customer's unique requirements. These lithium batteries are suitable for both indoor and outdoor equipment, functioning effectively in various environments, including the most challenging ones like confined spaces, wetlands, high mountains, deserts, and more.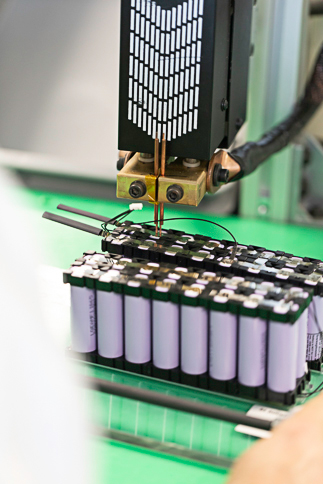 8 REASONS TO CHOOSE TECSUP
FOR YOUR LITHIUM BATTERIES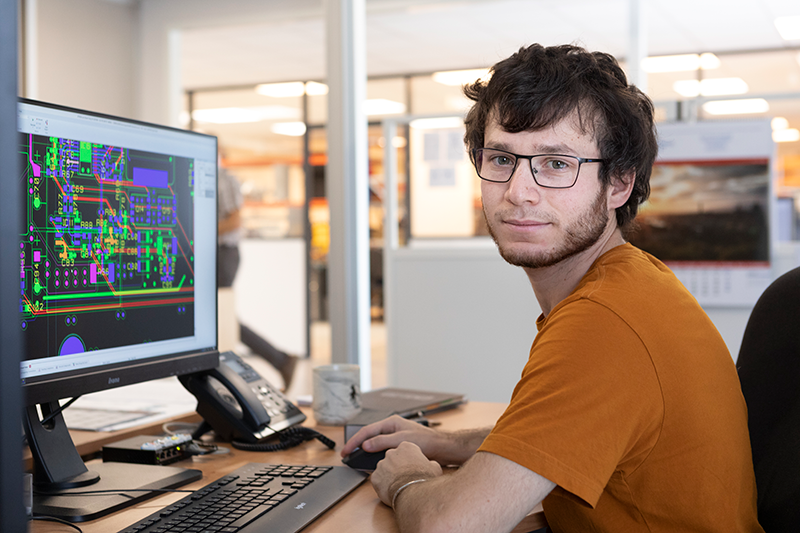 Design office : battery expert
Since 1985, our design office has been assisting integrators and manufacturers in their product development journey, from the initial study phase to designing and industrializing energy solutions that are tailored to their specific needs. Our expertise covers a wide range of multidisciplinary technologies and skills, including energy storage and conversion, electrochemistry, electronics, design, mechanics, and industrialization. We have the required knowledge and experience to ensure that lithium batteries are developed and industrialized under optimal conditions.
Lithium cells
Choose optimized cell to your needs
The term "lithium battery" encompasses a wide range of electrochemical technologies and physical formats. With so many options available, it can be challenging to make the right choice.

TECSUP can assist in selecting the appropriate cell from our extensive catalog.
Our analysis considers a variety of usage constraints, such as charge and discharge power, time, temperature range, size, weight, and lifespan. The most suitable cell is then selected based on this comprehensive analysis, which directly impacts the battery's performance and longevity.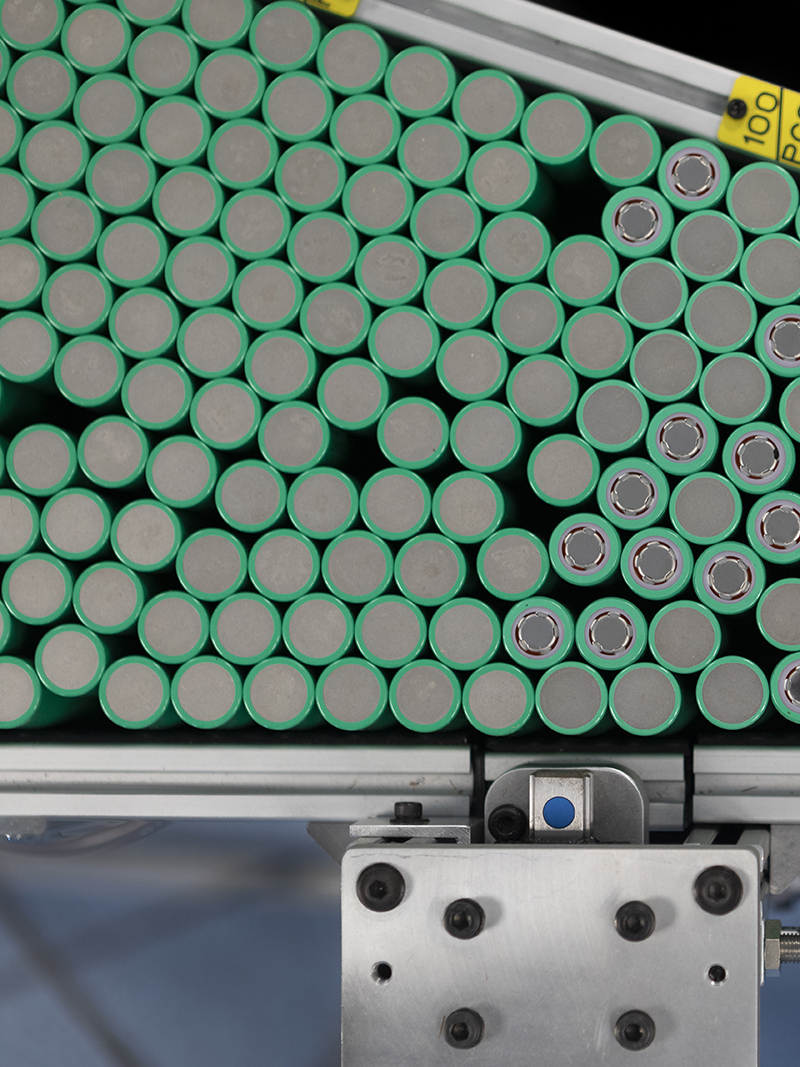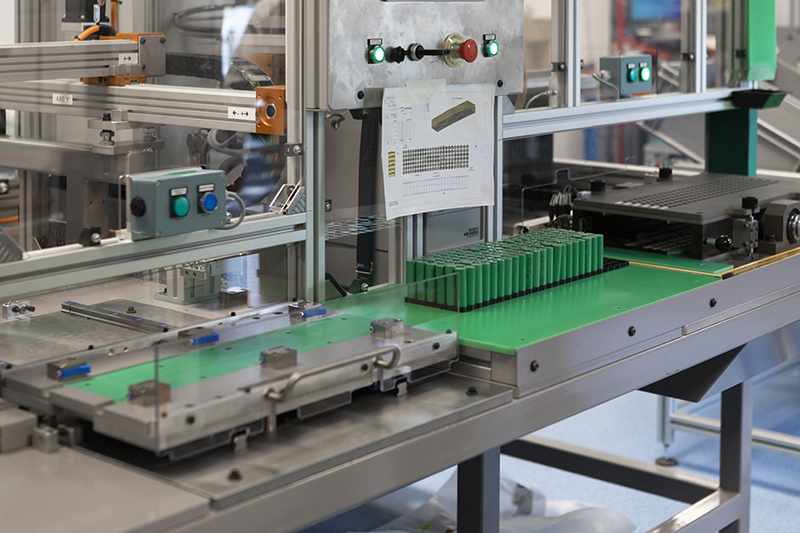 BMS (Batterie ManagemenT System)
MASTER PERFORMANCE
OF YOUR BATTERY
The Battery Management System (BMS) is an electronic card responsible for controlling, monitoring, and ensuring the safe operation of lithium batteries. It enables intelligent and adaptable management of the battery's charging and discharging phases.

At TECSUP, our BMSs are the outcome of over 15 years of R&D programs, incorporating feedback from previous projects. They are entirely developed in-house, adaptable, and modular to cater to the specific needs of each customer. Our BMSs measure, calculate, and control hundreds of advanced parameters in real-time to ensure the battery performs as expected.

The BMS (Battery Management System) guarantees a continuous balance among the cells in the battery pack.
To enhance the balancing of the cells, the BMS monitors each cell under its control and applies unique charging and discharging rules to them. This way, balancing is not limited to the end of charging, which is the case for most batteries available in the market, but is done continuously during both the charging and discharging phases. This ensures the pack's uniformity is always maintained. This method offers two benefits: maximum availability of the battery pack's capacity and better-controlled aging.
Production of
lithium batteries
MASTER PERFORMANCE OF YOUR BATTERY
All stages of the production of a high-performance lithium battery, from the selection of battery cells to the charging solution, are internally controlled by TECSUP.
We have technical know-how and production capacities that cover all assembly, welding, inspection, and other operations. Our workshop is equipped with a semi-automatic production line for lithium batteries in a room protected against electrostatic discharges. This line provides high production flexibility and optimal quality, including yield and lifespan, for the lithium batteries we manufacture.
Guarantee the best quality, 100% tested
To ensure the safety and performance of a battery, a series of tests are required, including cell tests, welding tests, battery cycling tests, and more.
At TECSUP, we subject 100% of the cells, welds, and produced batteries to rigorous testing to ensure their quality. Our systematic unit tests, combined with our industrial capacities in our semi-automatic line, enable us to manufacture custom lithium batteries at scale with the utmost reliability and with total traceability.

Please note that the inter-cell connections are made using the most efficient material to minimize overheating, and with the most consistent integration to minimize thermal gradient, which is a contributing factor to premature aging of the cells.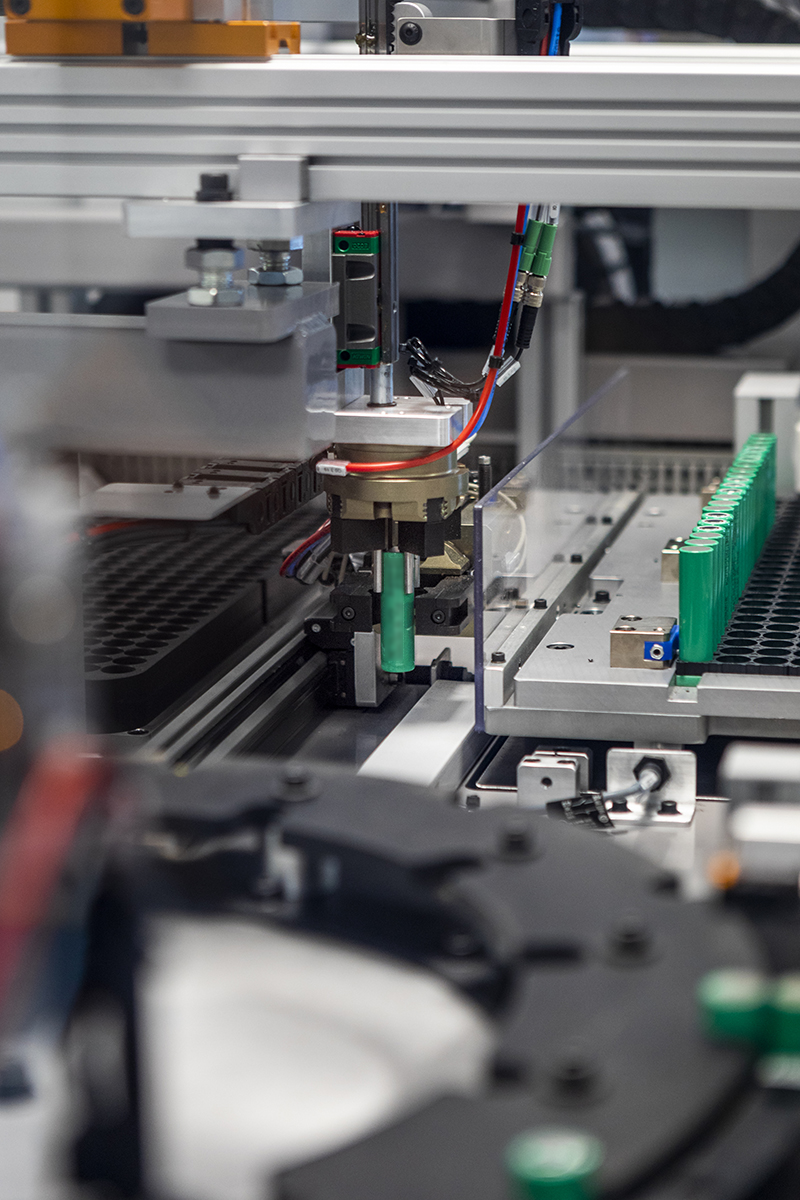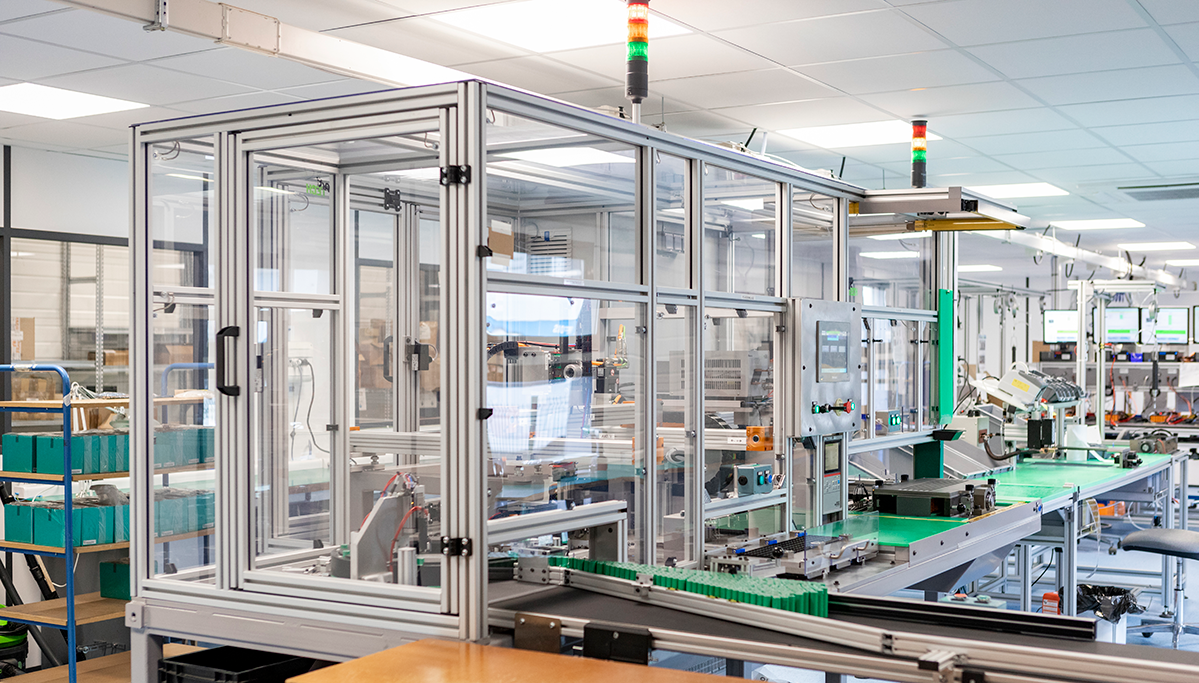 Packaging of lithium batteries
DESIGN PACKAGING SUITABLE FOR EVERY USE
TECSUP takes a holistic approach to designing lithium battery packaging that meets the specific requirements of each customer's system.
The design process, including the mechanical aspects, is fully managed in-house and considers all relevant constraints, such as vibration, thermal management, and sealing.
For instance, TECSUP can incorporate a heater into the packaging to enable use in cold environments or create sealed packaging for use in very challenging conditions such as dusty or humid environments. Furthermore, TECSUP guarantees that the packaging of its lithium batteries complies with all applicable standards.
Refill batteries
Solution of expert refill
TECSUP places great importance on the charging phase of its lithium batteries, which has a direct impact on their lifespan and overall performance.
With our extensive knowledge of energy conversion, we develop tailor-made lithium batteries that are optimized for their specific usage and integrate charging solutions that allow for precise control of charging parameters. By analyzing the state of the battery and adapting the charging current accordingly, we ensure optimal performance and longevity.
For instance, if the battery is already at a high temperature, we lower the charging current to prevent overheating. Our charging solutions also adapt to the usage constraints, allowing for faster charges during high activity periods and slower charges during low activity periods.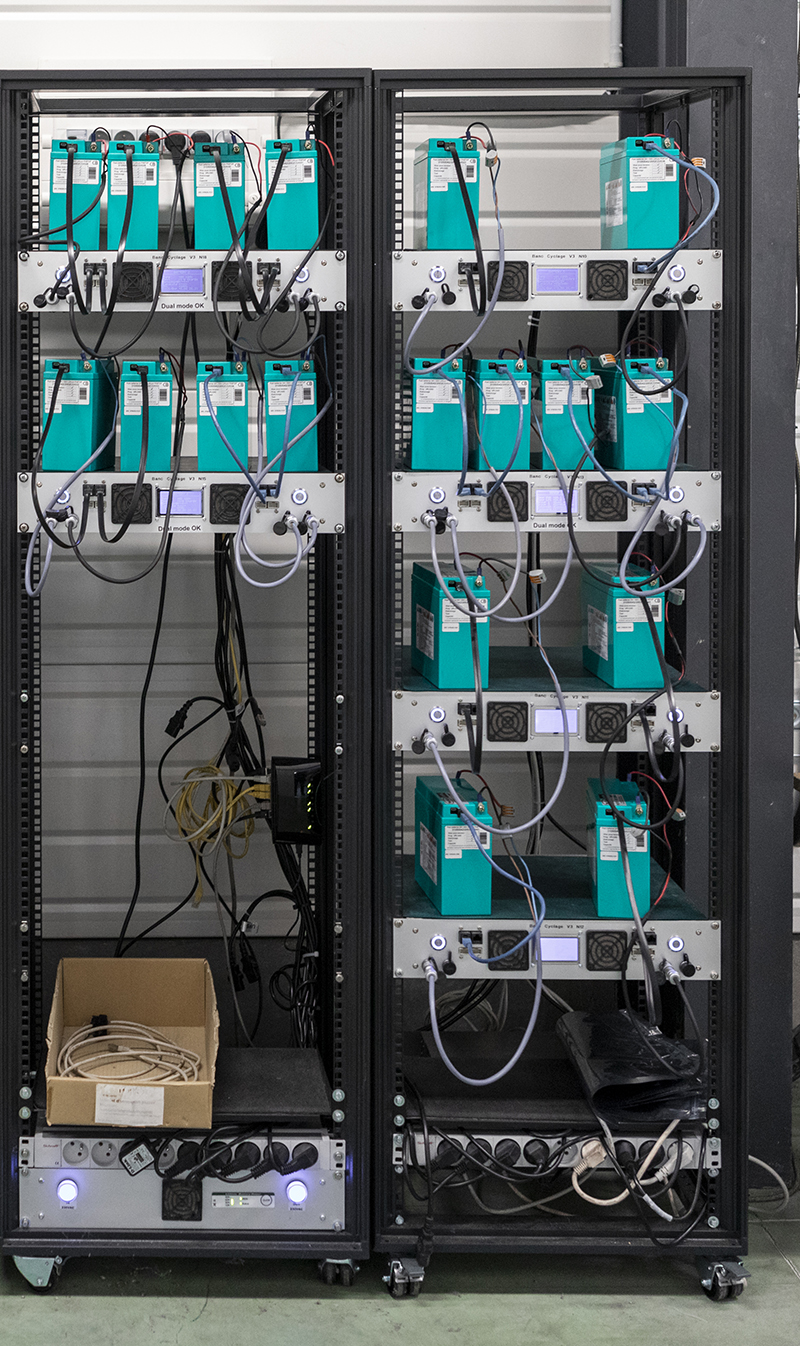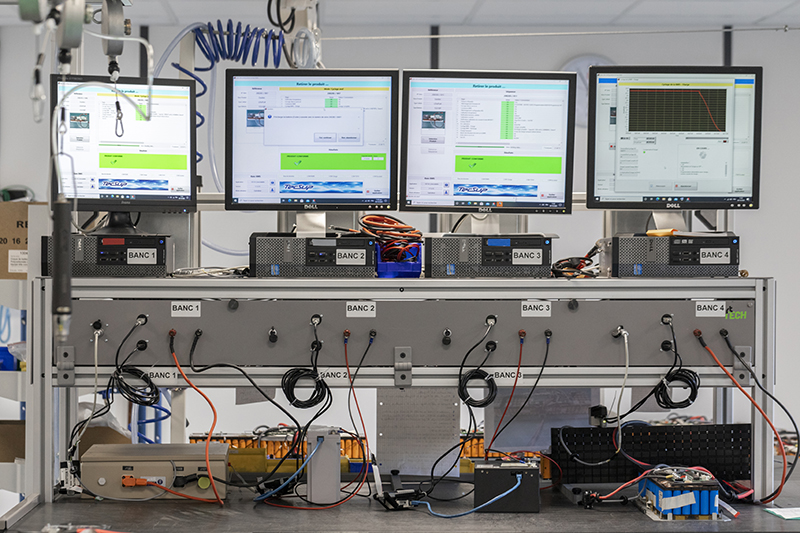 Regulation of lithium batteries
Provide batteries certified as compliant
Lithium batteries are subject to several regulations, directives, and certifications.
• Depending on the application, compliance with standards such as IEC 62133, IEC 62619, UL 2271, UL 2254, etc. is required.
• Multimodal transportation of batteries must meet the conditions specified by TMD (Dangerous Materials Transport) regulations, including testing according to the UN 38.33 standard.
• Recommendations for controlling the life cycle of the battery are issued by the European Directive on Waste Electrical or Electronic Equipment (W3E) and the Batteries and Accumulators (PA) sector.
• The European Reach and RoHS Directives supervise the use of certain components and materials that are present in some batteries, setting limits and restrictions.
TECSUP incorporates certifications and regulations into the design phase of the customized lithium battery, ensuring that the final product fully meets all necessary requirements.
Custom
lithium batteries
Value your product !
TECSUP specializes in creating customized lithium batteries that optimize their performance and lifespan for your product's specific needs.
By equipping your product (such as a drone, robot, trolley, scooter, etc.) with a tailor-made lithium battery, you can improve its operational performance and extend its lifespan, in addition to enhancing its mobility and safety. Although a standard battery may be less expensive and more readily available, it cannot offer the benefits of choosing the right cell, appropriate sizing, a BMS, or packaging that meets the specific conditions of use. Investing in a tailor-made lithium battery development can elevate your product's positioning in the market and ensure a significant return on investment in the long run.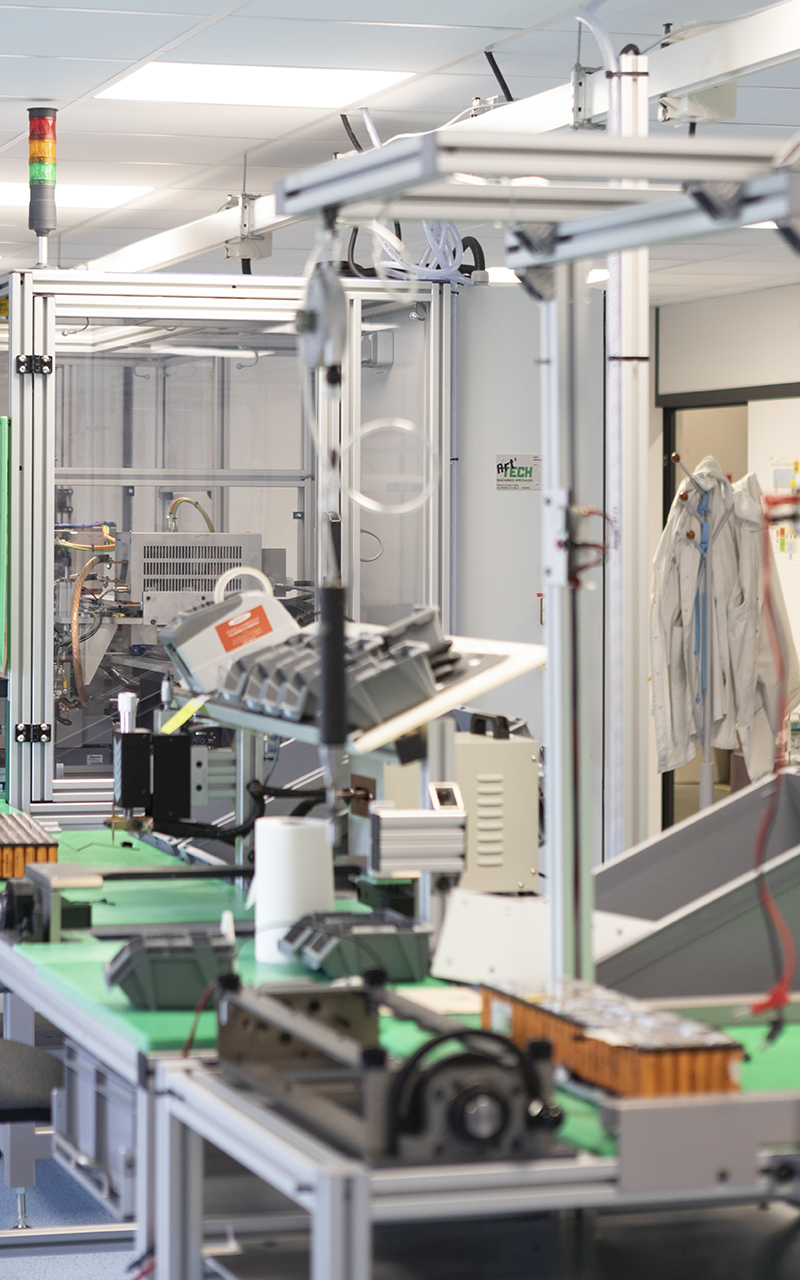 TECSUP PRODUCES CUSTOMIZED LITHIUM BATTERIES THAT ARE DESIGNED AND ENGINEERED TO MAXIMIZE THEIR LIFESPAN BASED ON THEIR INTENDED USAGE. Custom lithium batteries: a lever for your innovations!
TECSUP's tailor-made lithium batteries are designed and produced to meet the increasing demand for power, mobility, and autonomy in innovative electrical equipment while also accounting for the unique specifications of each application.
Clean energy

Valorisation of renewable and free energy sources

High performance
energy

No emissions
polluting
They use our custom lithium batteries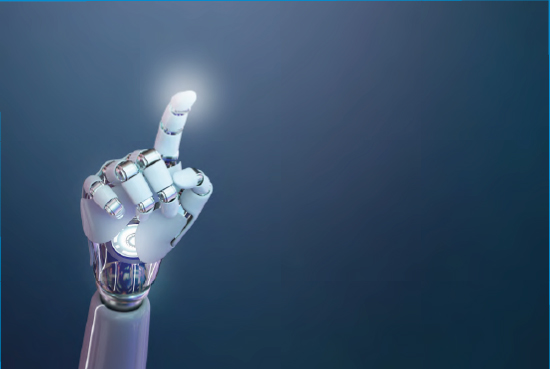 Robotics
Logistics
Industry
Medical
Etc.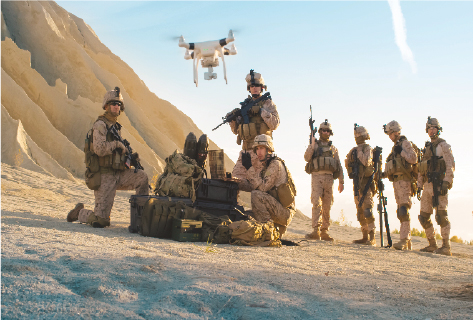 Military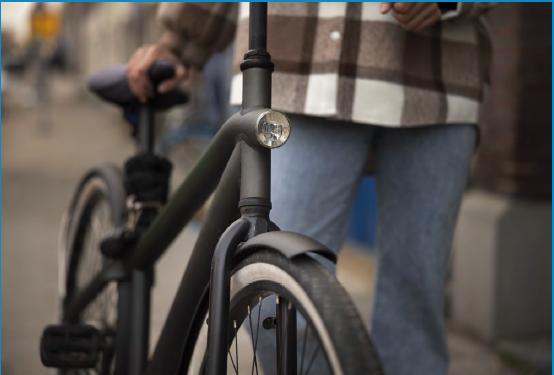 Mobility
Bike
Portable tools
Maintenance
Etc.