Combining electrical power and autonomy, mobility and ruggedness, TECSUP's self-contained energy cases provide the necessary power to operate electrical devices anywhere during mobile interventions.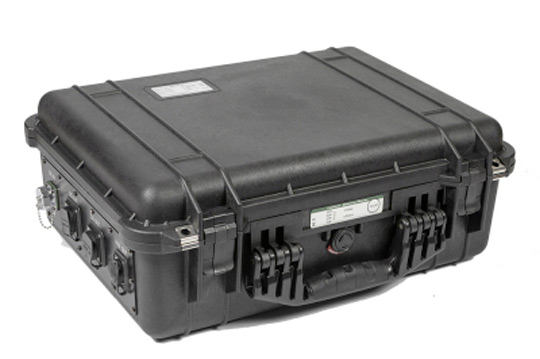 Mobile use
Available in a rugged case design, particularly appreciated for mobile interventions, the self-contained energy systems can be used anywhere, including in the most hostile environments or areas difficult to access

Confined spaces
tunnels, industrial smoke stacks, etc.

Humid areas
outdoor job sites, military operating zones, etc.

Isolated areas
desert, high altitudes, etc.)

Others
Multiple charging possibilities
Systems or charging from any electrical power source: mains, generator, cigarette lighter, solar panel, etc. 5 hours are required for a full charge.
Example
275 Wh case weighing less than 3 kg, easy to transport with an over-the-shoulder strap or in a backpack.