How to choose the right battery for your application?
Today, lithium is the flagship element of battery components, thanks to its considerable advantages: lightness, low toxicity (compared to lead), high storage capacity for a small footprint, long life and fast charging.
However, lithium is unstable in its elemental form. It is therefore always combined with other elements, giving rise to various lithium-ion battery technologies such as:
lithium-iron-phosphate (LFP) batteries,
lithium-nickel-manganese-cobalt (NMC),
lithium-polymer (LiPo),
lithium-nickel-cobalt-aluminium (NCA),
and many others.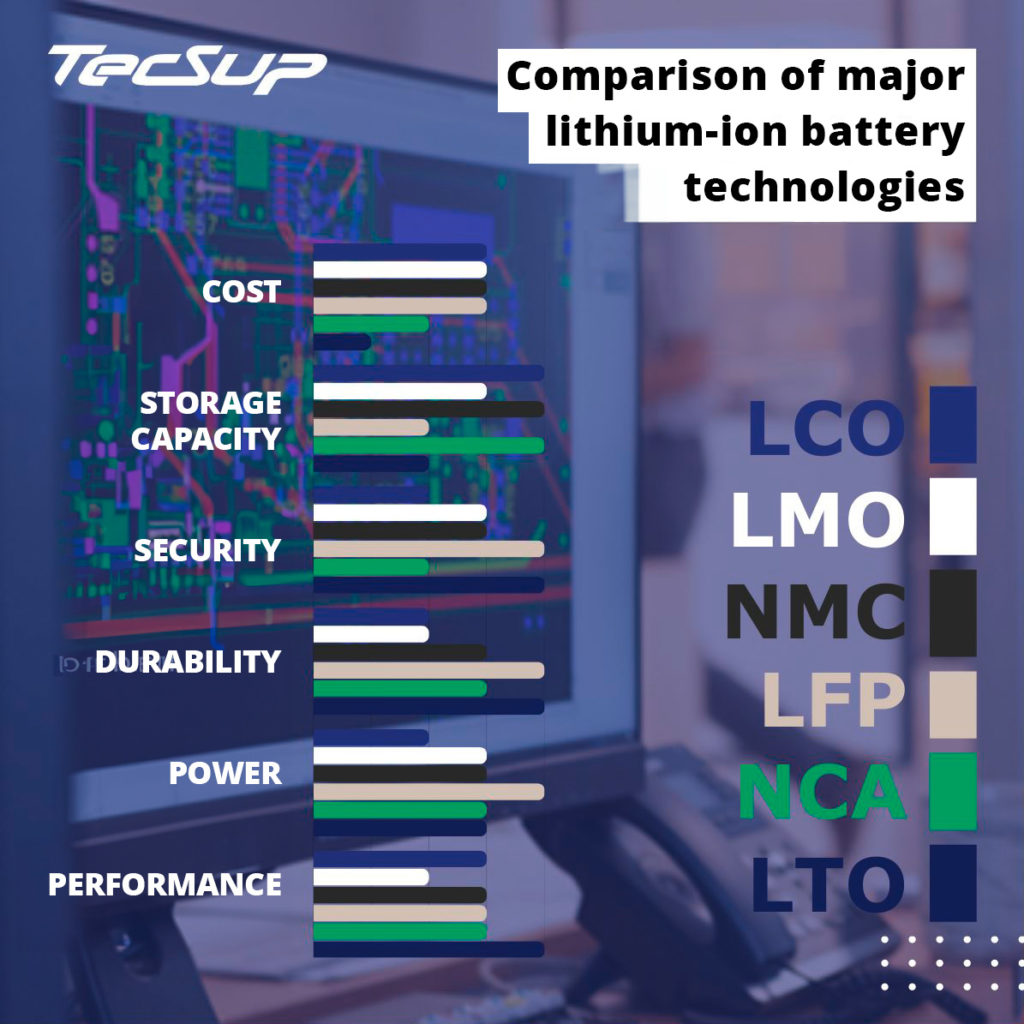 Each of these electrochemical technologies has its own characteristics, having a significant impact on battery durability and resistance. Understanding these differences is essential to making the informed choice that will best meet your battery performance and longevity needs.
At TecSup, we are here to guide you to the optimal lithium-ion battery solution for your application.