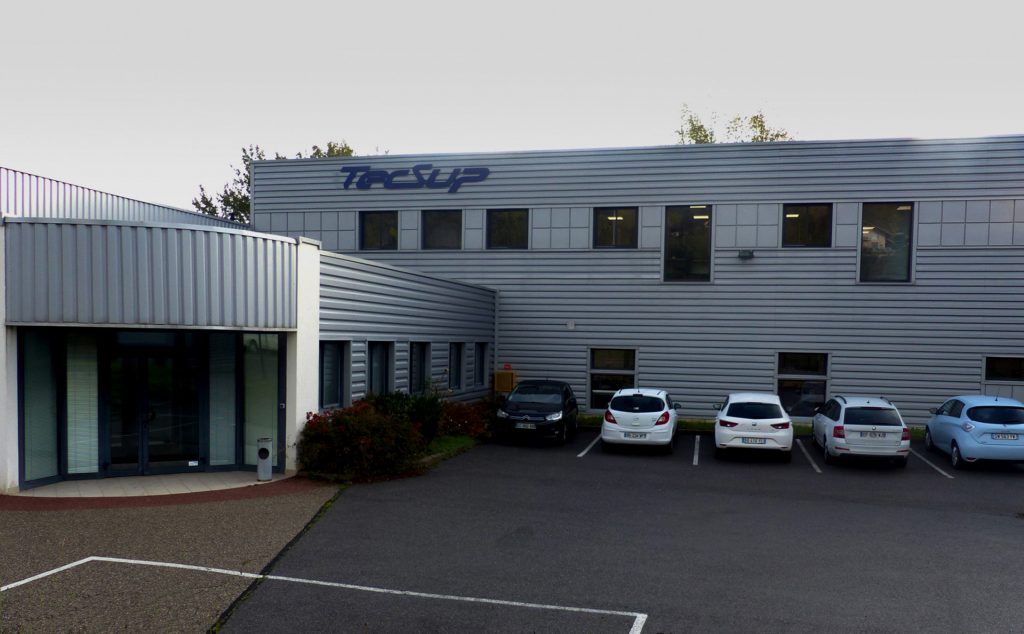 Taking into account the success of its product lines, the steady increase in the number of lithium batteries manufactured and the growing market demand for autonomous energy solutions, TECSUP felt cramped in its old premises. The company moved this summer to a new industrial site in Allonzier-La-Caille (74), easy to access, sized and fitted out to accommodate its development.
A site where it is good to create and produce
Modern, bright, spacious, the new site cultivates the company's creative and productive capacities by offering a high-quality work environment, conducive to collaborative exchanges, innovation and continuous performance improvement.

Capacity expansion
The new building has:
400 m2 of production and assembly workshops, including 150 m2 of ESD equipped space allowing the production of lithium batteries and electronic systems while limiting the risks of non-quality linked to electrostatic discharges.
This ESD space will soon host a semi-automatic lithium battery manufacturing line. Presentation to come in our next newsletter.
a storage space which has made it possible to double our storage capacity, thus optimizing the management of incoming and outgoing flows while ensuring quality from one end of the process to the other.
170 m2 of design office, including a prototyping laboratory, a test area and a design and industrialization platform.
7 commercial and administrative offices, comfortably fitted out to facilitate the processing of projects and customer relations.
equipped meeting rooms and a future showroom allowing us to exhibit our solutions and receive our visitors in the best conditions.
So many spaces that contribute to the quality of service provided to customers, in particular through the responsiveness of studies, the availability of products, the quality of order preparation, etc.
Project supported by the Auvergne-Rhône-Alpes region
The move benefited from the financial support of the Auvergne-Rhône-Alpes region.
TECSUP
86, Espace au Vernet
74350 ALLONZIER-LA-CAILLE